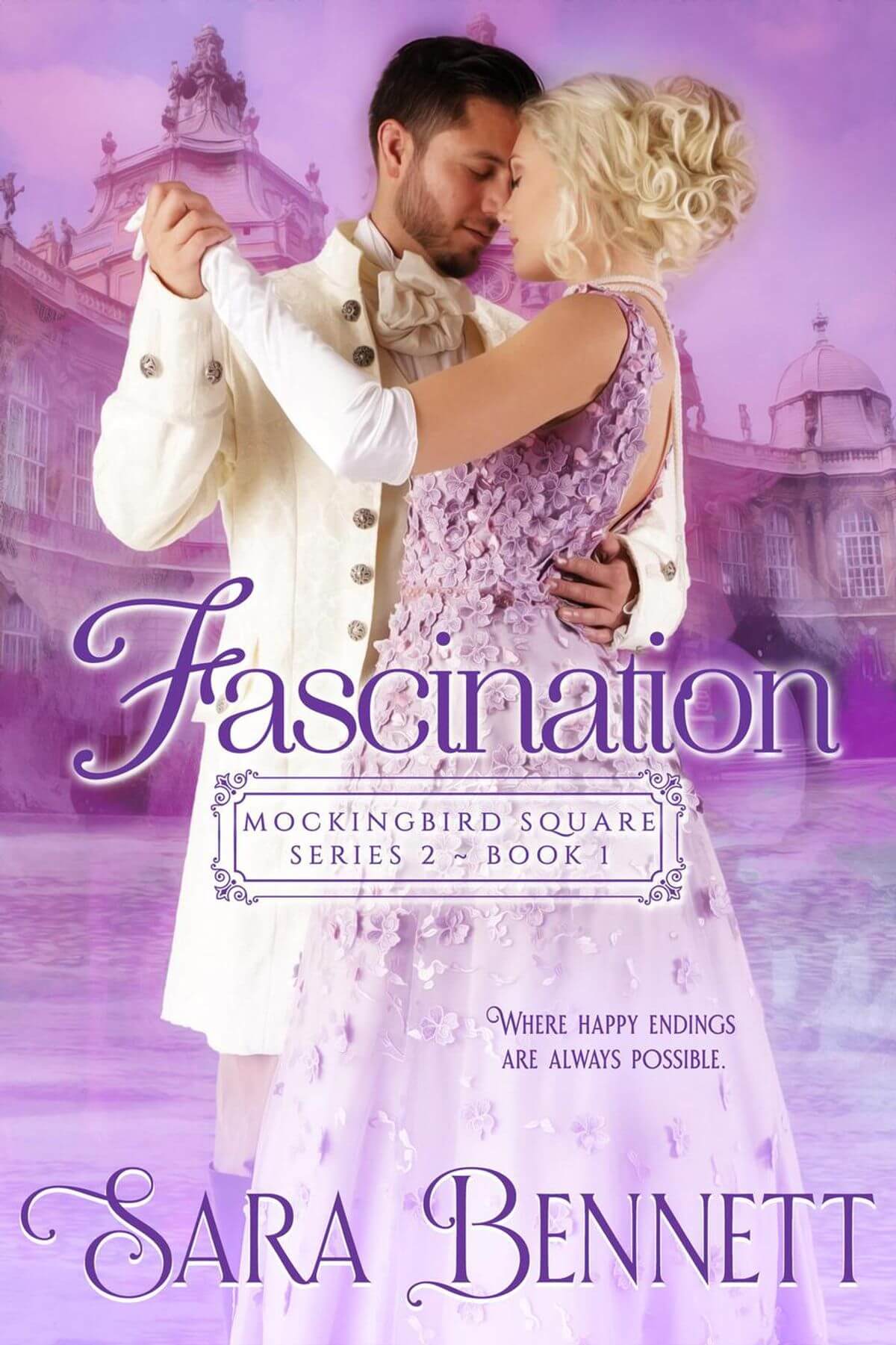 Fascination
Series 2 Book 1
Anthea Holbrooke has come to London for the Season. She is no wide-eyed debutante and her friend, Lady Deborah, a novice matchmaker, is having trouble finding her the perfect husband. And then Anthea meets Lord Jasper Waldon and things take a different turn.
Jasper has sworn never to marry but when he sets eyes on Anthea and is drawn into her troubles, he finds he can't resist her. Is this a case of fascination or has he fallen in love? And if this is love, what is he going to do about it?
Fascination is the 1st novella in the Mockingbird Square series 2.
Seduction
Series 2 Book 2
Lana is determined to find her daughter, Amelia, a suitable husband. Her own past has not been a happy one after her heart was broken by Amelia's father, George, Viscount Burleigh. Lana was George's mistress until he left her and Amelia. George had reasons for making such a difficult choice, but when he discovers his daughter is unhappy with the matchmaking plan he determines to make things right. Suddenly he is everywhere. Lana doesn't know what to think, and worst of all, much as she wishes she could hate George as he deserves, she discovers she never stopped loving him.
TEMPTATION
Series 2 Book 3
OBSESSION
Series 2 Book 4
Lady Deborah Lorimer and Toby Miles