The Lily and the Sword
Book 1
Trapped in an old Saxon church, Lady Lily is dragged from her hiding place to the very feet of the warrior who's been hunting for her—Radulf, the King's Sword, a man whose name all speak in fear. Yet when she looks into his coal-black eyes, it is not fear that makes her tremble…but desire. So she lies to save her life—and prays to save her heart.
Even though some instinct whispers that Lily's not who she claims to be, Radulf is helpless against his burning need to possess her. Furious when he discovers her true identity, he nevertheless marries her—not to protect her from the king's wrath, he tells himself, but to keep a close watch on her. For Radulf was betrayed by a woman once before…and now trusting Lily could cost him his life.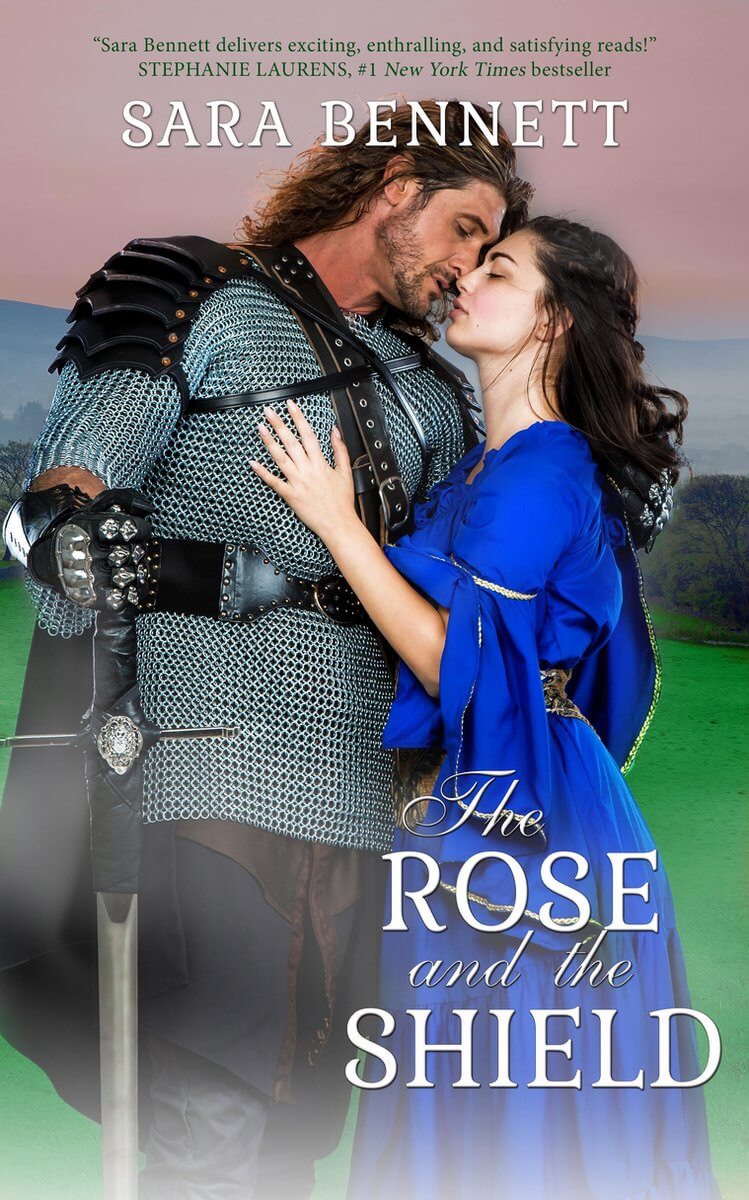 The Rose and the Shield
Book 2
Beautiful Lady Rose, the fiercely independent mistress of Somerford Manor, fears she may lose her home to roving raiders. As a lone woman—in a man's world—asking for help from her Liege Lord, so instead, she reluctantly hires a bold Viking warrior, Gunnar Olafson, and his mercenaries to protect her undefended lands and people. Strong, muscular, and intense Gunnar takes her breath away, but she dares not trust him, especially when she barely trusts herself!
Gunnar is not what he seems. Posing as a hired soldier, he is duty-bound to expose Rose, whose actions have been seen as traitorous. Somerford is to be his reward. Gunnar quickly realizes Rose is the true prize. Now he's trapped between his duty and his desire, revealing his deception to the woman who's stolen his heart.
Once He Loves
Book 3
A PROUD KNIGHT FALLS…
Renowned English knight Ivo de Vessey officiates at a concert for his liege lord in the nobleman's great hall, but he is barely able to keep his mind on his task. He can't take his eyes off of the stunning singer with dark hair, mysterious eyes, and a voice like honey. Who is this angelic creature whose voice touches his soul, softens his heart, and fills him with a tender longing he's never felt before? It feels as if she is singing only for him…
A WOMAN'S VENGEANCE…
Kissing the Bride
Book 4
An Unexpected Passion
Young widow, Lady Jenova of Gunlinghorn knows she must marry again, but is unsure of the bridegroom that has been chosen. However, she knows she can trust her devilishly handsome childhood friend, Lord Henry, who now advises the King! When they are trapped together by a winter tempest, she and Henry shock themselves by surrendering to a wildly passionate indiscretion. And suddenly Jenova must rethink her wedding plans…